Perhaps the most influential driver behind Evolve Now's mission is perpetual learning and growth. As we all know, this requires consistent and regular consumption of information, staying up to date on trends, and constantly being reminded of the important skills and thought patterns. We often hear information that is not novel, yet we rarely put the information we learn into practice because we don't take the time to engrain it into our minds.
Breaking Free of the Box serves to offer a weekly reminder of leadership skills, productivity motivation, and success inspiration to all industry professionals so that the necessary reminders and repetition of critical skills and information become a regular part of daily work life. Each episode is just a couple of minutes long, and the tidbit is provided by a different host, thought leader, or professional each time, as an opportunity to show the many facets of the profession. Feel uplifted and inspired to keep investing in yourself and growing in your career with this weekly motivation and chunks of wisdom.
Be sure to sign up for the Evolve Now mailing list, powered by artificial intelligence, to deliver content specifically crafted for your interests, and to never miss a new episode!
Episodes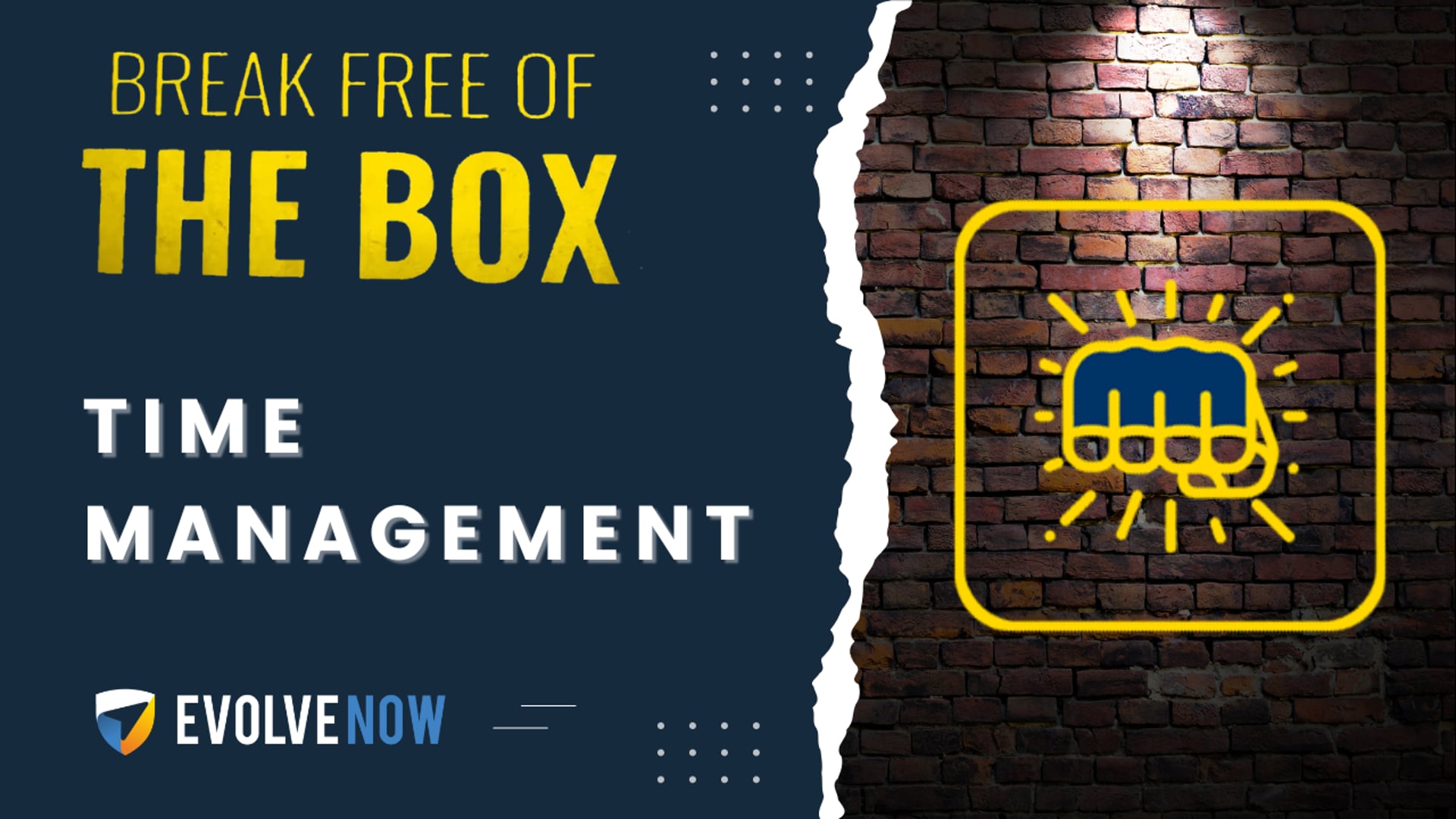 We've all said it, there aren't enough hours in the day! But with proper time management, you'll be able to find all the hours you need, to succeed. Join Garrett, to get the knowledge you need to break free of the box and punch above your...