Also known by the popular hashtag #AskPaul, LIFT features HaydenRock Solutions' principal and advisory guru Paul Latham, who has spent his entire career pivoting firms from accounting services into advisory services. He did this himself with his own firm, by turning away from being a backwards-looking accountant, and focusing on being a forward-looking accountant. Even more so, the way organizations review their own structure and how they conduct business is an often overlooked aspect of managing and leading an accounting firm into the future.
By moving away from the reactive approach, and embracing the proactive approach, accountants and CPAs can become the relevant and valued advisor of the future to their clients. As the industry becomes increasingly automated, the methods, insights, and knowledge that Paul offers can provide instant inspiration for anybody in the accounting profession looking to advance and successfully transition into a valued role. Those interested in assessing their business strength can take the Firm of the Future survey and get an idea of how well their firm is equipped to handle the upcoming decade of drastic change in the profession. For any viewers that have questions they can tweet #AskPaul to @EvolveNowOnline on Twitter or email the questions they'd like answered on future episodes.
Episodes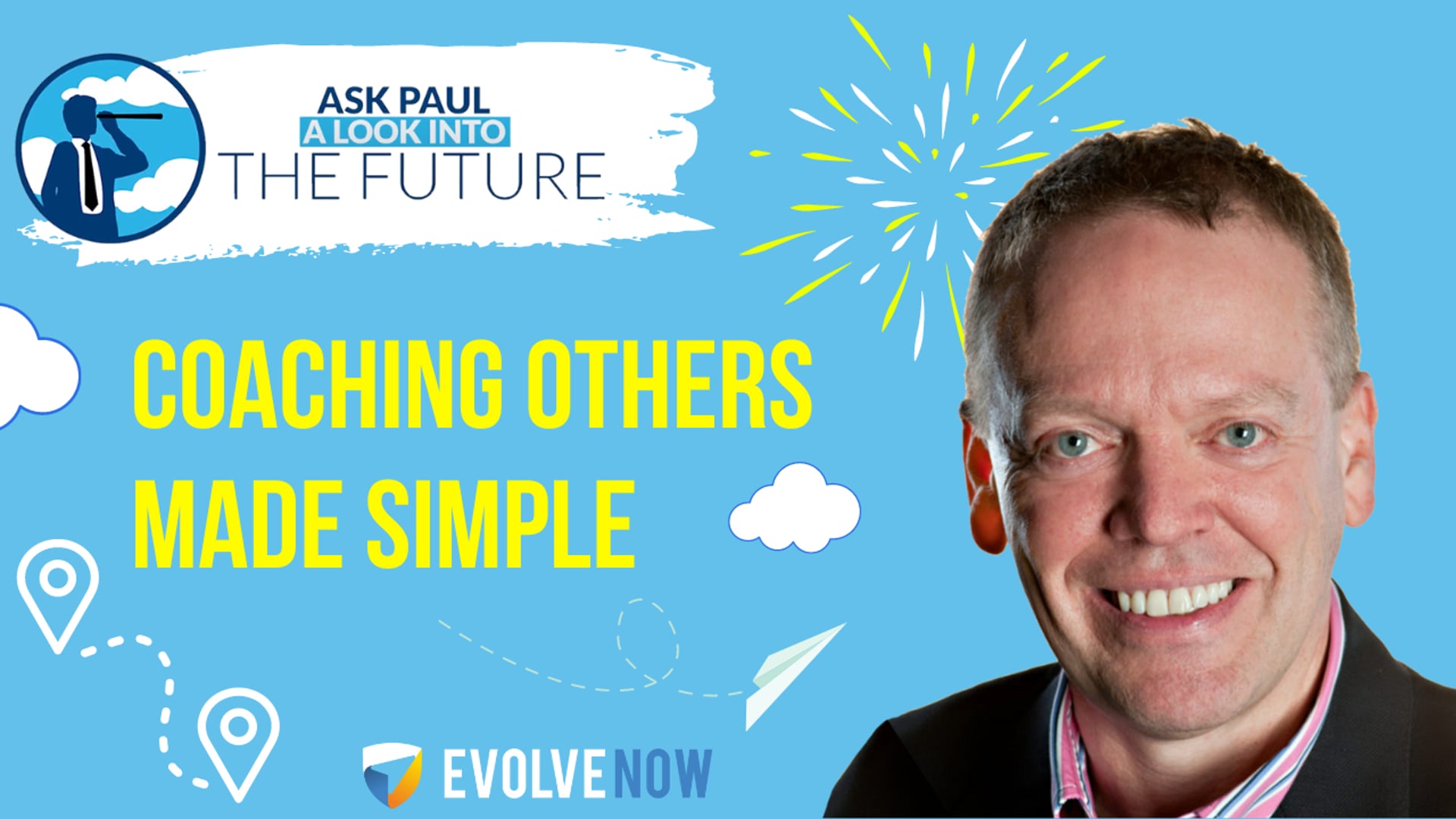 We've all experienced those moments of feeling stuck while tackling tasks. The key question is: where and what type of help do we need? Enter the readiness assessment tool. Join Paul Latham as he takes us through, Coaching Others Made Simple, on a...
About The Host
A native of the United Kingdom, Paul brings to the table decades of experience working as a Chartered Accountant in the UK. In 2011 Paul moved to the US to pursue various business interests, including founding HaydenRock Solutions, after his previous success as the owner and operator of Latham's. Currently the Principal at HaydenRock Solutions, Paul has been a visionary and Nostradamus of the accounting industry for two decades.
His goal has been simple: to help accountants transition from a traditional billable hours model into a full package business advisory model. He has been preaching the need for CPAs to transform into relevant advisors to their clients, and continues to do so by constantly developing and refining proven processes and systems for business success. His strategies and techniques to enable accountants to become solution and future oriented have enabled hundreds of individuals and firms shift into advisory services and scale their businesses.
His 21st Century Advisor business model leverages the combined resources of an accounting firm, virtual family office, and financial planning and investment firm to deliver comprehensive services to high net worth clients. Paul has created this model via The HaydenRock System, which is built off of coaching, process installation, and access to expertise, in order to help CPAs experience the power of transformation as they look to grow as a leader and scale their business. Get coached on the proven systems that will empower you for the future by the person who created those systems.